Hacktoberfest 2021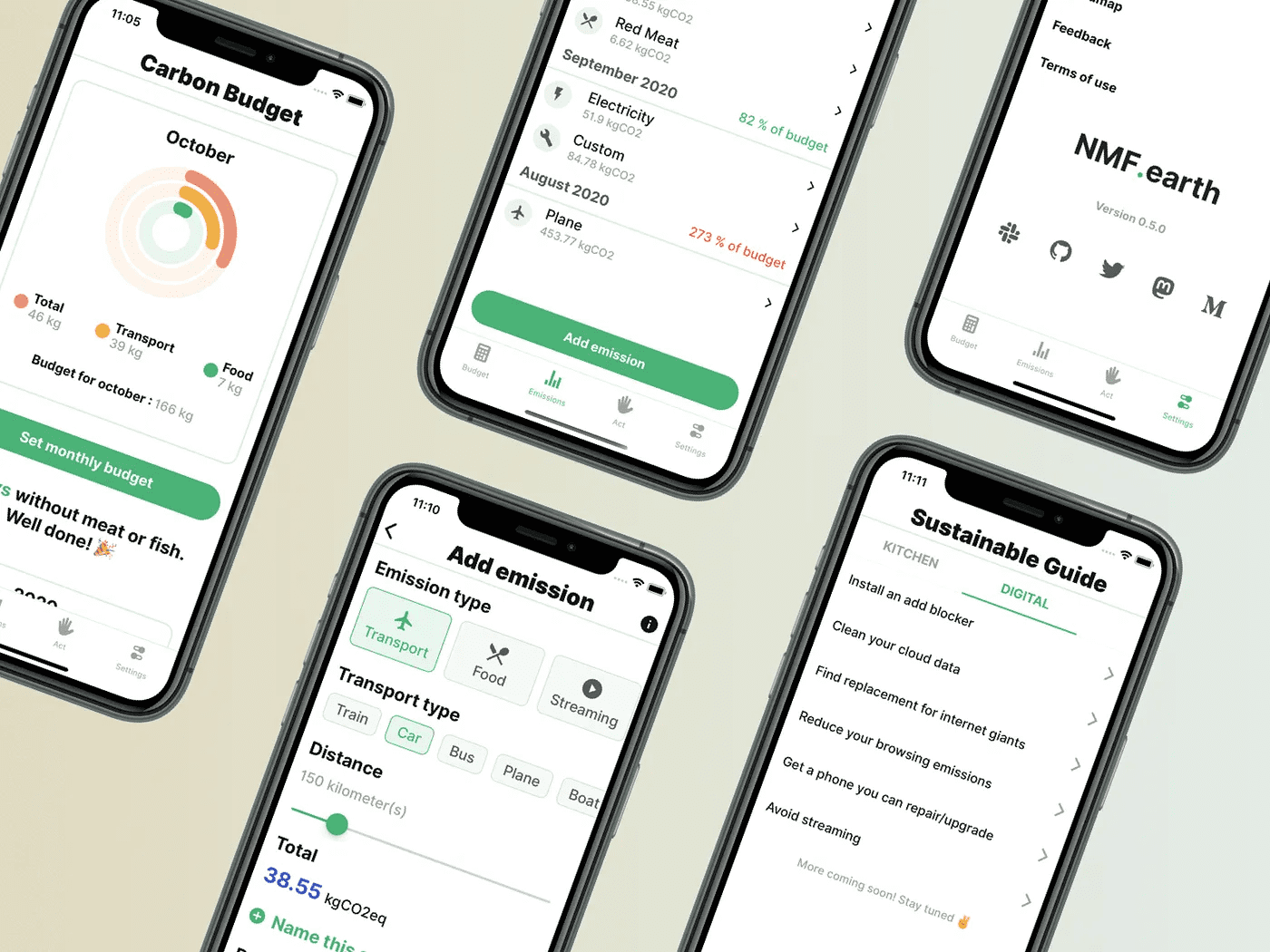 Hacktoberfest 2021
Do you want to contribute to a beautiful React Native app for hacktoberfest 2021? Search no more, help the fight against climate change right now.
What is NMF.earth? 🌍
It's an app to understand and reduce your carbon footprint. Free and open-source, available in 10 languages for both iOS and Android, it's built with Expo, Redux Toolkit and Typescript. You can see the design on Figma community.
NMF.earth app in numbers :
758 commits
331 tests, 126 snapshots
248 stars ⭐️
33 amazing contributors 🧑‍💻
8 major versions since the first one in April 2020
0 crash in prod
What's in for me? 🎁
In addition to digital ocean gift, I've tagged some issues like this one with a Stickers tag. If you complete any of these issues, you will receive a set of 3 gorgeous stickers made by Jenny Lelong. Usually you can buy them here, but this time it's on me, from my own pocket, including the delivery.
Note: If you have been working on a large task without the stickers tag but still want one, feel free to ask me for some free stickers there should be no problem 👍
What is the goal of this hacktoberfest?
I would love to finish the eco-score feature (scan a bar code from a product to get its carbon footprint) and also complete the recurring emissions feature.
Beside these two big features, there is also some smaller tasks like the language change mechanism, FAQ screen and some other tiny issues in the backlog.
Contributions
Except if you already have merged some good code in this repo, I won't assign any issue due to spam and beginners unable to complete a PR without a lot of help from my side — I do this app on my free time.
However, feel free to leave a comment if you are working on an issue.
Happy hacking on Github ✌️
Pierre Bresson, founder of NMF.earth
Published : Oct 6, 2021
hacktoberfest
React Native
Expo
Climate Change
Climate action